Haidara Foundation has concluded distributing Eid clothings for the children of poor families in the capital's secretariat.
Suhair Al-Muaidi, President of the Foundation, pointed out in a statement to the "Mithaq Net" that the project comes within the Foundation's plan for this year, with the aim of helping the poor families and bringing joy for their children.
She stressed that this project, in cooperation with the United Humanitarian Foundation (UHF), came after choosing eligible families for support, where 500 cases were targeted in a way that enables the program to achieve its humanitarian and social goal at the best.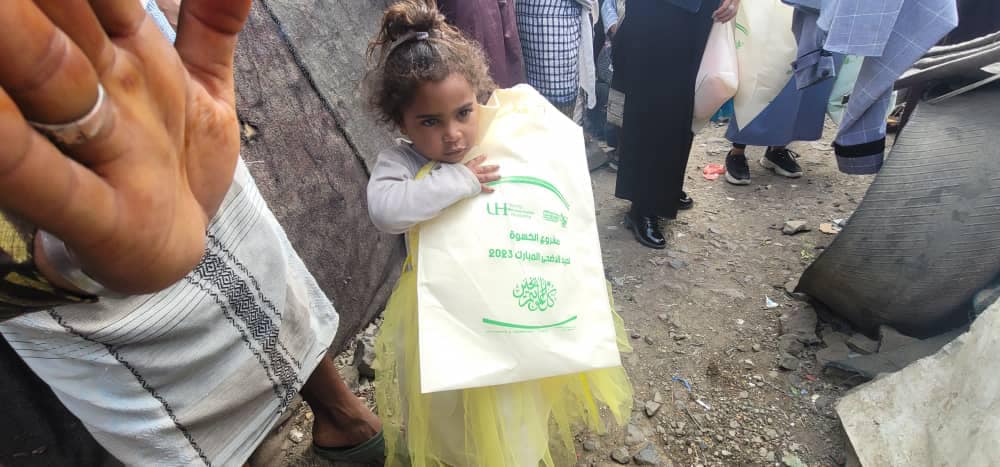 She explained that the Foundation's programs are expanding from year after year, in terms of goals, programs and executive means, within the framework of a comprehensive social and charitable plan, which has been carefully prepared in determining the critical priorities of the beneficiaries.
The CEO revealed that the Foundation will effectively continue its social programs.
She stated that in the next couple of days, a charity Eid Adhahi program targeting poor families will be launched.
Al-Muaidi concluded her statement by stressing the foundation's keenness to develop and update its programs, in order to achieve all its goals, programs and activities.
#Haidara_Fondation